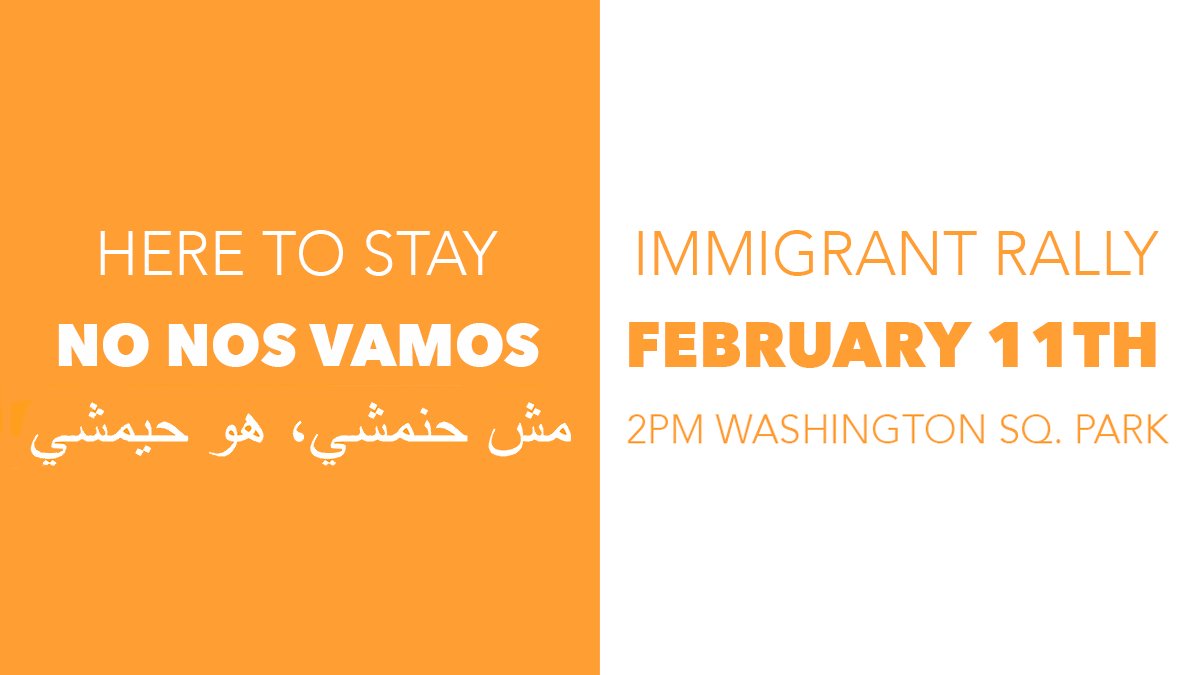 On Febuary 11th, 2017, hundreds gathered in Washington Square Park and marched at the #heretostay protest in response to the Trump administration's crackdown on immigrants and Mayor De Blasio's continued use of Broken Windows policing at an Organization For a Free Society co-sponsored event.
Nadia an organizer with OFS spoke to the gathering, saying

After the speeches, over a thousand took to the streets of the West Village and circled the NYPD's 6th precinct,  as the Village Voice reported:
"As the march attempted to cross the street at Hudson and Grove, the NYPD identified five leaders of the march who were not, to this reporter, breaking any laws. One officer tackled a man into a snowbank in the gutter, then held his face into the snow as his hands were zip-tied."
NYPD just attacked & started randomly arresting people at #NoNosVamos march! #ACAB #NoBanNoWallNoRaids pic.twitter.com/kAQji17myB

— Ash J (@AshAgony) February 11, 2017
We denouce the police violence against the leadership of the #heretostay immigrant march and call on Mayor De Blasio to end Broken Windows policing now!
For backgound on the march and violence:
http://www.villagevoice.com/news/as-feds-arrest-40-immigrants-protesters-demand-de-blasio-take-action-to-protect-new-yorkers-9670069